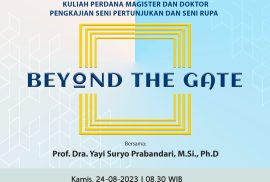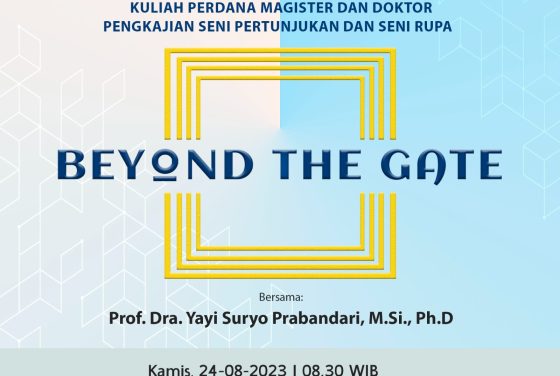 "Beyond The Gate : Kuliah Perdana Magister dan Doktor Pengkajian Seni Pertunjukan dan Seni Rupa Tahun Ajaran 2023/2024"
Speaker:
Prof. Dra. Yayi Suryo Prabandari, M.Si., Ph.D.
Head of Health Behavior, Environment, and Social Medicine Department, Fakultas Kedokteran, Kesehatan Masyarakat dan Keperawatan (FK-KMK) UGM. Lectures of Psychology of Arts subject in Performing Arts and Visual Studies Master Program.
The event is held on:
Thursday, 24th August 2023
start from 08.30 AM (West Indonesia Time (zone)) read more